Debt Management Department
This department was created in 2008 and is therefore a new one. It is charged with the following functions:
Maintain a reliable database of all loans taken or guaranteed by the state government

Prepare and submit to state government a forecast of loan service obiligation for each financial year

Prepare and implement a plan for the efficient management of the State's external and domestic debt obligations at sustainable levels compatible with destined economic activities for growth and development and participate in negotiations aimed at realizing those objectives

Verify and reconcile external debts service guaranteed or directly taken by the state government with the Federal Debt Management Office (DMO)

Verify and service domestic debts taken by local government and any of their agencies, where such debts are guaranteed by the state government

Advise the state government on the re-structuring and re-financing of all debts obligations;

Advise the Debt Management Committee (DMC) on the terms and conditions on which monies are to be borrowed

Submit to the state government, for consideration in the annual budget, a forecast of borrowing capacity in local and foreign currencies

Prepare a schedule of any other state government obligations such as contingent liabilities, both explicit and provide advice on policies and procedures for their management

Establish and maintain tripartite relationships between the state, IFO/donor agencies and the DMO

Collect, collate, disseminate information, data and forecast on debt management with the approval of the DMC

Carry out such other functions which may be delegated to it by the Commissioner or by an Act of the State Assembly

Perform such other functions that in the opinion of the department are required for the effective implementation of its function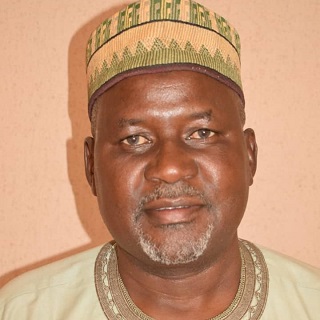 MINISTRY OF FINANCE AND ECONOMIC PLANNING
DEBT MANAGEMENT UNIT

LIST OF CONTRACTUAL LIABILITIES

Contractual Liabilities Clearance Schedule Summary (Jan. 2020 - Dec. 2022)
3,795,265,079.50
1
Contractual Liabilities Clearance Schedule, January - December, 2020
1,001,498,179.62
2
Contractual Liabilities Clearance Schedule, January - December, 2021
1,289,974,561.74
3
Contractual Liabilities Clearance Schedule, January - December, 2022
1,503,792,338.14
APPENDIX I
The appendix I is the lists of contractual liabilities for the year 2020. The budget provision for the year under review 2020 was NI, 100,000,000.00 out of which the sum of N918, 800,426.11 was settled. Similarly, the year 2021 is expected to receive gracious government attention with regards to the settlement of the contractual liabilities as promised by His Excellency, the Executive Governor during the courtesy call by the Consultant and Budget and Economic Planning Directorate.
APPENDIX II
This appendix is the updated list of contractual liabilities for the year 2021.
APPENDIX III
Contains the remaining balances of the list of contractual liabilities for the year 2022.
APPENDIX II

Contractual Liabilities Clearance Schedule, January - December, 2021
1
2015
M. O. I
AG FERERO & CO LTD
RE-CONST. OF BROADCASTING HOUSE DUTSE
24,710,744.51
2
2015
M. O. I. Y. C.
AG FERERO & CO LTD
RE-CONST. OF JIGAWA STATE BROADCASTING HOUSE DUTSE CERT NO 7
56,588,195.93
3
2015
D.C.D.A
C.G.C NIG. LTD
CONST OF FIRE LANE AT DUTSE INTL. AIRPORT
103,695,588.35
4
2015
D.C.D.A
C.G.C NIG. LTD
CONST OF DUTSE TOWNSHIP ROAD PHASE 1
134,492,633.06
5
2015
D.C.D.A
C.G.C NIG. LTD
CONST OF STREET LIGHT ON DUTSE TOWNSHIP PHASE 1 & 11
187,212,571.25
6
2010
DCDA
DANTATA &SASAWOE NIG LTD
RE-CONST OF M. AMINU KANO SQUARE (PAVILLION) DUTSE
137,048,000.00
7
2006
M. O. ENGINEERING (MIN. OF WORKS)
MESSR BORONI PRONO
CONST OF ROAD JAHUN-GUJUNGU CERT 13
32,758,288.21
8
2006
M. O. ENGINEERING (MIN. OF WORKS)
MESSR BORONI PRONO
CONST OF ROAD JAHUN-GUJUNGU CERT 10
43,567,833.85
9
2015
M. R. C. D.
PERFORMANCE ENGINEERING LTD
30% MOBILISATION FOR THE CONST. OF FEEDER ROAD AT M/MADORI (5.4km) IN M/MADORI
41,191,373.48
10
2015
D.C.D.A
UNISTRUST NIG. LTD
PROCUREMENT AND INSTALLATION OF APION LIGHT AT DUTSE INTL. AIRPORT
16,549,399.11
11
2010
COMMERCE
SEVEN NIG LTD
COMPLETION OF JIGAWA STATE HOTEL
16,569,349.68
12
2015
R. E. B.
AIMA STRONG STORE NIG LTD
ELECTRIFICATION PROJECT AT SHAKATO TO BULANGU IN KAFING HAUSA LGA
19,663,718.28
13
2005
MIN. OF WORKS
MESSR QUIMES NIG LTD
CONST OF GARKI DANZOMO ROAD CERT NO 2
25,408,341.45
14
2008
LAND & REG. PLANNING
MESSR NIGERIAN ROAD CONST LTD
ASPHALT OVERLAY KANTI KAZAURE CERT 2
36,226,400.00
15
2015
M. F. R. I.
PERFORMANCE ENGINEERING LTD
CONST. OF KYAKO-ZARENA FEEDER ROADS BLKUDU L.G. CERT. NO 1
41,387,739.75
16
2015
M. O. I. Y. C.
INTERIOR WOODWORK
SUPPLY OF TELEVISION SET TO JIGAWA RADIO
41,456,900.22
17
2015
M.O. E. S & T
EAGLE SCIENTIFIC & LAB
SUPPLY AND EQUIPMENT OF 3 NO SCIENTIFIC LABORATORY AT JIGAWA STATE UNIVERSITY K/HAUSA
54,320,755.91
18
2006
M. O. ENGINEERING (MIN. OF WORKS)
MESSR BORONI PRONO
CONST OF ROAD JAHUN-GUJUNGU CERT 11
56,350,566.42
19
2015
D.C.D.A
MESSR TANIDOM NIG. LTD
SUPPLY & FIXING OF SIGNAGE NYSC CAMP
36,513,281.25
3
2015
D.C.D.A
DANTATA & SAWOE
30% MOBILIZATION FOR CONST OF BLAST PAD AT DUTSE INTL. AIRPORT
100,635,655.07
20
1999
MOW&T
BAYI SADA & ASSOCIATE
CONSULTANCY SERVICE FOR CONST. OF HOUSES AT DUTSE
1,701,468.97
21
1998
MOES&T
BAYI SADA & ASSOCIATE
CONST. OF SENIOR STAFF QUARTERS AT DUTSE BY HOME STEAD CONST. COMPANY
725,607.84
22
2004
MOW&T
BECC
REHABILITATION OF GUJUNGU-GUMEL-BABURA ROAD
10,790,273.17
23
2007
GOVT. HOUSE
ENERGO ENGR. & CONST. COMPANY
CONSTRUCTION OF MAIGATARI TOWNSHIP ROAD
31,213,992.26
24
2002
GOVT. HOUSE
NICON INSURANCE/ALLIED ASSURANCE
SUPPLY OF 504 PEUGEOT CARS TO GOVT. HOUSE
38,942,068.30
25
2017
MIN OF COMMERCE
YAQIN & ASSOCIATE
CONSULTANCY SERVICE FOR CONST. OF DRAINAGES & CULVERTS
5,919,739.14
26
2008
INFORMATICS INST KZR
STONEWALL VENTURES LTD
CONST. OF TWO 2 UNIT OF HOSTEL BLOCK CERT NO 1
3,087,092.97
Total (2020 FY)
1,298,727,578.43

APPENDIX III

Contractual Liabilities Clearance Schedule, January - December, 2022

1
2015
D.C.D.A
CGC NIG. LTD
CONST OF SECURITY FENCE, CENTRAL TOWER, FIRE STATION EMERGENCY CENTER NEVIGATION & AIR TRAFFIC CONTROL SYSTEM AT DUTSE CERT. NO 10
86,774,308.87
2
2013
HOUSING
HYDRA FORM INTL. (PTY) LTD
REPAIRS OF 5 NO HYDRA FORM AND SUPPLY OF ITEMS FROM HYDRAFORM
95,161,984.07
3
2015
D.C.D.A
C.G.C NIG. LTD
CONST OF FIRE LANE AT DUTSE INTL. AIRPORT
103,695,588.35
4
2015
M.O.W & T
RETERCHA COMP
30% MOBILIZATION FEE FOR MAINT. OF GWARAM BASIRKA ROAD CERT. NO 1
114,680,401.76
5
2015
M. O. I. Y. C.
AG FERERO & CO LTD
RE-CONST. OF JIGAWA STATE BROADCASTING HOUSE DUTSE CERT NO 8
117,730,981.65
6
2015
JIRMA
BEEFAR CONST. NIG. LTD
RE-MAINTENANCE OF TASHEGUWA-GURI ROADS 30% MOBILIZATION CERT. NO 1
126,177,809.23
7
2015
U. D. B.
C.G.C NIG. LTD
CONST OF B/KUDU TOWNSHIP ROADS CERT. NO 5
232,999,391.13
8
2015
D.C.D.A
DANTATA & SAWOE
CONST. OF HIGH BRO LAYOUT AT DUTSE
396,936,208.55
Total (2020 FY)
1,274,156,673.61

APPENDIX I

Contractual Liabilities Clearance Schedule, January - December, 2020
PAID VOUCHERS FOR 2020
1
2015
SULE LAMIDO UNIVERSITY, KAFIN-HAUSA
DESIGNE PLUS CONSULTANTS LTD
CONSULTANCY SERVICE STAGE III AT JIGAWA STATE UNIVERSITY K/HAUSA
10,170,238.45
2
2015
MIN. OF HEALTH
HAG ENGINEERING NIG LTD
CONSULTANCY SERVICE FOR THE CONST. OF NEW SPECIALIST HOSPITAL AT HADEJIA
11,821,718.00
3
2015
MIN. OF WORKS
UKM CIVIL ENGINEERING CONSULT LTD
CONSULTANCY SERVICE FOR THE CONST. OF MALAM MADORI TOWNSHIP ROAD
11,981,115.89
4
2015
MIN. OF WORKS
KAP ENGINEERING CONSULTANTS LTD
CONSULTANCY SERVICE FOR THE CONST. OF KAFIN HAUSA TOWNSHIP ROAD
20,198,151.62
5
2015
MIN. OF HEALTH
DESIGNE PLUS CONSULTANTS LTD
CONST. OF BIRNIN KUDU NEW GENERAL HOSPITAL CONSULTANCY SERVICES
14,151,183.00
6
2015
DCDA
HAG ENGINEERING NIG LTD
CONSULTANCY SERVICE FOR THE WALL FENCING AND LANDSCAPING 30 NO HOUSE (STAGE I,II & III) AT DUTSE
8,561,470.77
7
2015
MIN. OF WORKS
POWERMATRIX ENG. CONSULTANTS
CONSULTANCY SERVICES FOR THE SUPERVISION OF THE CONST. OF ACCESS ROAD FROM HARBO SABUWA- HARBO TSOHUWA (1.52km)
1,054,629.00
8
2015
MIN. OF WORKS
OPIQ CONSULTANCY SERVICE LTD
CONSULTANCY SERVICE FOR THE CONST. OF SHAFR GIDAN SANI-DAGUZAU FEEDER ROAD
1,136,941.98
9
2015
MIN. OF WORKS
HIMMA TECH SERVICES
CONSULTANCY SERVICE FOR THE CONST. OF SUKULLIFI-GUNKA-TSAKUWAWA ROAD
2,815,698.10
10
2015
MIN. OF WORKS
GLOBAL ECOLOGICAL CONSULTANTS LTD
CONSULTANCY SERVICE FOR THE CONST. OF HADEJIA TOWNSHIP ROAD
7,588,035.00
11
2015
D.C.D.A
C.G.C NIG. LTD
CONST OF CAR PARK & TERMINAL BUILDING AT DUTSE INTL. AIRPORT CER NO 1
13,609,389.29
12
2015
D.C.D.A
C.G.C NIG. LTD
CONST OF FIRE LANE AT DUTSE INTL. AIRPORT
20,521,589.50
13
2015
D.C.D.A
C.G.C NIG. LTD
CONST OF SECURITY FENCE, CENTRAL TOWER, FIRE STATION EMERGENCY CENTER NEVIGATION & AIR TRAFFIC CONTROL SYSTEM AT DUTSE CERT. NO 8
23,054,580.17
14
2015
D.C.D.A
C.G.C NIG. LTD
CONST OF STREET LIGHT ON DUTSE TOWNSHIP ROADS CERT. NO 5
26,689,449.15
15
2015
D.C.D.A
C.G.C NIG. LTD
CONST OF SECURITY FENCE, CENTRAL TOWER, FIRE STATION EMERGENCY CENTER NEVIGATION & AIR TRAFFIC CONTROL SYSTEM AT DUTSE CERT. NO 9
49,137,604.98
16
2015
D.C.D.A
C.G.C NIG. LTD
RE-CONST. OF CAR PARK TERMINAL BUILDING AT DUTSE INTL. AIRPORT
59,928,511.86
17
2015
D.C.D.A
DANTATA & SAWOE
PROV. & INSTALLATION OF STREET LIGHT AT 3ARMS ZONE BY-PASS & GADADIN ROADS
52,217,426.83
18
2002
MIN FOR LOCAL GOVT.
MAKBELL INTERNATIONAL
SUPPLY FAIRLY-USED BOUBE-CABIN VEHICLES TO LOCAL GOBVERNMENTS
11,602,500.00
19
2015
M. F. R. I.
KAP ENGR. CONSULT.
CONSULTANCY SERVICE FEE RENDERED IN RESPECT OF SUPERVISION OF 4 NO FEEDER ROADS CERT NO 5
516,186.70
20
2004
MIN. OF HEALTH
A.M. LABARAN FANTAI NIG LTD
REPAIRS ON GENERATOR SETS OF HADEJIA GENERAL HOSPITAL BIRNIWA COTTAGE AND GARKI PHC
957,950.00
21
2001
MIN. OF WORKS
MESSR EQUINIX LTD
RELEASE OF RETENTION
1,352,687.84
22
2003
M SCIENCE & TECHNOLOGY
MESSR MUSHAB INVESTMENT
SUPPLY OF 8NO COMPUTERS AND ACCESSERIES
1,928,960.00
23
2015
D.C.D.A
INTERIOR WOODWORK
SUPPLY AND INSTALLATION OF ELECTRICAL AT NEWW HIGH COURT OFFICVE CERT. NO 2
1,956,471.27
24
2002
GOVT. HOUSE
JALDINE NIG LTD
RE-RENOVATION AND FURNISHING OF GOVT. HOUSE NO 3 DUTSE
2,189,530.00
25
2003
ENVIRONMENT
SAHEEL ENG. & CONST NIG LTD
RE-REQUEST FOR PAYMENT OF OUTSTANDING BALANCE ON SAR EROSION CONTROL PROJECT
2,680,272.35
26
2001
CIPMA
MESSR HOMESTEAD CONST NIG LTD
CONST OF 5 NO SENOR GOVT. OFFICERS QUOTERS CERT 11
3,038,570.06
27
2015
MIN. OF WORKS
HAG ENGINEERING NIG LTD
CONST OF SHUWARIN-ABAYA-CHAMO-ISARI (28.9km) GARKI-FAGEN GAWO-KORE (30.8km) MANGA-TKWASA (4.5km) FEEDER ROADS
3,099,915.92
28
2015
D.C.D.A
DESIGN PLUS CONSULTANT
CONSULTANCY SERVICE FEE STAGE III AT NEW HIGH COURT COMPLEX
63,608,224.07
29
2015
D.C.D.A
INTERIOR WOODWORK
SUPPLY OF FURNITURE TO THE NEW HIGH COURT OFFICE DUTSE
36,483,433.00
30
2015
D.C.D.A
DANTATA & SAWOE
CONST OF ACCESS ROADS TO NEW AIRPORT ROAD, DUTSE
57,262,151.32
31
2015
M.O. E. S & T
EAGLE SCIENTIFIC & LAB
SUPPLY AND EQUIPMENT OF 3 NO SCIENTIFIC LABORATORY AT JIGAWA STATE UNIVERSITY K/HAUSA CERT. NO 4
27,068,578.88
32
1999
MIN. OF WORKS
MESSR CRYSTAL FORM LTD
CONST OF 1 UNIT 3 BED ROOM AND 2 UNIT 2 BED ROOM HOUSE AT DUTSE RETENTION
179,183.48
33
2001
CIPMA
HOME STEAD LTD
CONSTRUCTION OF 5NO SENIOR GOVT/ OFFICIALS QUARTERS CERT. 12
1,558,756.00
34
2001
MIN. OF WORKS
MESSR EQUINIX LTD
CONST. OF 5 NO SENIOR GOVT. OFFICERS QTRS AT DUTSE CERT. 09
2,427,335.50
35
2001
MIN. OF HEALTH
AL-TAMRU NIG LTD
RE-CONST. OF GENERATOR HOUSE AND SUPPLY/INSTALLATION OF 100KVA LISTER GENERATOR AT GWARAM PHC
3,324,471.90
36
2015
M.O.W & T
DE-PACIFIC NIG. LTD
CONST OF KWANAR IDANDUNA-KODOWAWA FEEDER ROAD
3,391,808.24
37
2008
INFORMATICS KZR
MESSR UNIFIED MARKETING LTD
CONST OF 1 TWIN BED ROOM BUNGALOW AT INFORMATICS CERT 1
4,545,808.57
38
2015
JISIEC
X-MATRIX 369 LTD
RE-CONSULTANCY FEE FOR THE CONST OF NEW STATE INDEPENDENT ELECTORAL COMMISSION OFFICE AT DUTSE
4,661,777.80
39
2002
CHIEFTANCY AFFIARS
MESSR HAMISU GABASAWA
EXPANSION ABD RENOVATIONOF EMIRS PALACE RINGIM CERT 3
5,129,619.45
40
2008
INFORMATICS KZR
MESSR MITECH NIG LTD
CONST OF 2 UNIT OF HOSTEL BLOCK SEMI DETACHED AT INFORMATICS CERT 1
5,270,834.95
41
2015
R. E. B.
IHSAN DRILLING INVEST
ELECTRIFICATION PROJECT AT MAJIAGINI TOWN IN GUMEL LGA
5,398,986.80
42
2010
MIN. OF HEALTH
RINGIM GALADANCI
RENEVATION WORK AT GENERAL HOSPITAL RINGIM
7,440,619.00
43
2015
R. E. B.
IHSAN DRILLING INVEST
ELECTRIFICATION PROJECT AT BANGA TOWN IN S/TANKARKAR LGA
9,126,631.05
44
2002
MIN. OF WATER
GIGINYA GEN ENT. NIG LTD
RE-SUPPLY OF FAIRLY USED BLACK STONE (26HP) WATER PUMP
1,047,915.00
45
2015
M. O. HEALTH
UNITY KAPITAL INSURANCE PLC
IN-RESPECT OF FIRE & MOTOR VEHICLE AT RASHEED SHEKONI SPECIALIST HOSPITAL DUTSE
6,220,712.50
46
2002
GOVT. HOUSE
MALLAM MUHAMMED MUSTAPHA NIG. LIMITED'
SUPPLY OF VEHICLES TO GOVERNEMENT HOUSE
30,334,287.60
47
2015
D.C.D.A
MESSR TANIDOM NIG. LTD
SUPPLY & FIXING OF SIGNAGE NYSC CAMP
30,000,000.00
48
2015
U. D. B.
H & M NIG. LTD
CONST. OF KARKARNA TOWNSHIP ROAD 30% MOBILIZATION CERT. NO 1
93,058,680.32
49
2015
D.C.D.A
C.G.C NIG. LTD
CONST OF ACCESS ROADS (1.92km) AT NEW HOUSE OF ASSEMBLY QUARTERS NO 1
76,520,151.97
50
2015
D.C.D.A
C.G.C NIG. LTD
CONST OF STREET LIGHT ON TOWNSHIP ROAD AT DUTSE
76,854,411.92
51
2000
MIN. OF WORKS
MESSR EQUINIX LTD
CONST. OF 5 NO SENIOR GOVT. OFFICERS QTRS AT DUTSE CERT. 07
3,925,269.06
Total (2020 FY)
918,800,426.11
Total (2020 FY)
Contractual Liabilities Clearance Schedule, January - December, 2020
S/NO
YEAR
NAME OF MDA'S
NAME OF CONTACTOR
NATURE OF WORKS
AMOUNT (NGN)
1
2015
D.C.D.A
C.G.C NIG. LTD
CONST OF CAR PARK & TERMINAL BUILDING AT DUTSE INTL. AIRPORT CER NO 1
48,782.60
2
2015
D.C.D.A
C.G.C NIG. LTD
CONST OF FIRE LANE AT DUTSE INTL. AIRPORT
179,183.48
3
2015
D.C.D.A
C.G.C NIG. LTD
CONST OF SECURITY FENCE, CENTRAL TOWER, FIRE STATION EMERGENCY CENTER NAVIGATION & AIR TRAFFIC CONTROL SYSTEM AT DUTSE CERT. NO 8
179,183.48
4
2015
D.C.D.A
C.G.C NIG. LTD
CONST OF STREET LIGHT ON DUTSE TOWNSHIP ROADS CERT. NO 5
516,186.70
5
2015
D.C.D.A
C.G.C NIG. LTD
CONST OF SECURITY FENCE, CENTRAL TOWER, FIRE STATION EMERGENCY CENTER NAVIGATION & AIR TRAFFIC CONTROL SYSTEM AT DUTSE CERT. NO 9
957,950.00
6
2015
D.C.D.A
C.G.C NIG. LTD
RE-CONST. OF CAR PARK TERMINAL BUILDING AT DUTSE INTL. AIRPORT
1,047,915.00
7
2015
D.C.D.A
C.G.C NIG. LTD
CONST OF ACCESS ROADS (1.92km) AT NEW HOUSE OF ASSEMBLY QUARTERS NO 1
1,054,629.00
8
2015
D.C.D.A
C.G.C NIG. LTD
CONST. OF ACCESS ROAD (1.92km) AT NEW HOUSE OF ASSEMBLY QUARTERS CERT. NO 4
1,136,941.98
9
2015
D.C.D.A
C.G.C NIG. LTD
CONST OF STREET LIGHT ON TOWNSHIP ROAD AT DUTSE
1,149,999.90
10
2015
D.C.D.A
C.G.C NIG. LTD
CONST OF STREET LIGHT ON DUTSE TOWNSHIP ROADS CERT. NO 4
1,228,574.30
11
2015
D.C.D.A
DANTATA & SAWOE
PROV. & INSTALLATION OF STREET LIGHT AT 3ARMS ZONE BY-PASS & GADADIN ROADS
1,352,687.84
12
2015
D.C.D.A
DANTATA & SAWOE
CONST OF ACCESS ROADS TO NEW AIRPORT ROAD, DUTSE
1,558,756.00
13
2015
D.C.D.A
DANTATA & SAWOE
30% MOBILIZATION FOR CONST OF BLAST PAD AT DUTSE INTL. AIRPORT
1,928,960.00
14
2015
MIN. OF HEALTH
DESIGN PLUS CONSULTANTS LTD
CONST. OF BIRNIN KUDU NEW GENERAL HOSPITAL CONSULTANCY SERVICES
1,956,471.27
15
2015
M.O. E. S & T
EAGLE SCIENTIFIC & LAB
SUPPLY AND EQUIPMENT OF 3 NO SCIENTIFIC LABORATORY AT JIGAWA STATE UNIVERSITY K/HAUSA CERT. NO 4
2,189,530.00
16
2015
DCDA
HAG ENGINEERING NIG LTD
CONSULTANCY SERVICE FOR THE WALL FENCING AND LANDSCAPING 30 NO HOUSE (STAGE I,II & III) AT DUTSE
2,427,335.50
17
2002
MIN FOR LOCAL GOVT.
MAKBELLA INTERNATIONAL
SUPPLY FAIRLY-USED BOUBE-CABIN VEHICLES TO LOCAL GOVERNMENTS
2,680,272.35
18
2002
GOVT. HOUSE
MALLAM MUHAMMED MUSTAPHA NIG. LIMITED'
SUPPLY OF VEHICLES TO GOVERNMENT HOUSE
2,815,698.10
19
2006
M. O. ENGINEERING (MIN. OF WORKS)
MESSR BORONI PRONO
RETENTION
3,038,570.06
20
2006
M. O. ENGINEERING (MIN. OF WORKS)
MESSR BORONI PRONO
CONST OF ROAD JAHUN-GUJUNGU CERT 12
3,038,570.06
21
2006
LAND & REG. PLANNING
MESSR NIGERIAN ROAD CONST LTD
ASPHALT OVERLAY KANTI KAZAURE CERT 2
3,099,915.92
22
2002
MIN. OF HEALTH
ALH. MUHAMMADU TAZARA JAHUN
RETENTION MONEY FOR THE CONST OF FEMALE HOSTEL AT SCHOOL OF HEALTH TECH. JAHUN
3,324,471.90
23
1999
MIN. OF WORKS
MESSR CRYSTAL FORM LTD
CONST OF 1 UNIT 3 BEDROOM AND 2 UNIT 2 BEDROOM HOUSE AT DUTSE RETENTION
3,391,808.24
24
1999
MIN. OF WORKS
MESSR SAMID NIG LTD
CONST OF 1 UNIT 3 BEDROOM AND 2 UNIT 2 BEDROOM HOUSE AT DUTSE PHASE II RETENTION
3,925,269.06
25
2015
M. F. R. I.
KAP ENGR. CONSULT.
CONSULTANCY SERVICE FEE RENDERED IN RESPECT OF SUPERVISION OF 4 NO FEEDER ROADS CERT NO 5
4,545,808.57
26
MIN. OF HEALTH
A.M. LABARAN FANTAI NIG LTD
REPAIRS ON GENERATOR SETS OF HADEJIA GENERAL HOSPITAL BIRNIWA COTTAGE AND GARKI PHC
4,661,777.80
27
2002
MIN. OF WATER
GIGINYA GEN ENT. NIG LTD
RE-SUPPLY OF FAIRLY USED BLACK STONE (26HP) WATER PUMP
5,129,619.45
28
2015
MIN. OF WORKS
POWERMATRIX ENG. CONSULTANTS
CONSULTANCY SERVICES FOR THE SUPERVISION OF THE CONST. OF ACCESS ROAD FROM HARBO SABUWA- HARBO TSOHUWA (1.52km)
5,270,834.95
29
2015
MIN. OF WORKS
OPIQ CONSULTANCY SERVICE LTD
CONSULTANCY SERVICE FOR THE CONST. OF SHAFR GIDAN SANI-DAGUZAU FEEDER ROAD
5,398,986.80
30
1999
WARDA
MESSR SHEBA INTL. NIG LTD
CONST OF 2.4 KL LENGTH OF 255MM DIAMETRE UPVC 10 BAN PRESSURE WATER PIPES RETENTION TOTAL (1&2)
6,220,712.50
31
2001
DCDA
DEVINKS DEMOLS NIG LTD
CONTRACT OF WALL FENCING OF THE DUTSE DIVISIONAL POLICE HEADQUATERS
7,440,619.00
32
2001
MIN. OF WORKS
MESSR EQUINIX LTD
RELEASE OF RETENTION
7,588,035.00
33
2001
CIPMA
CONSTRUCTION OF 5NO SENIOR GOVT/ OFFICIALS QUARTERS CERT. 12
8,332,730.00
34
2003
M SCIENCE & TECHNOLOGY
MESSR MUSHAB INVESTMENT
SUPPLY OF 8NO COMPUTERS AND ACCESSERIES
8,561,470.77
35
2015
D.C.D.A
INTERIOR WOODWORK
SUPPLY AND INSTALLATION OF ELECTRICAL AT NEWW HIGH COURT OFFICVE CERT. NO 2
9,126,631.05
36
2002
GOVT. HOUSE
JALDINE NIG LTD
RE-RENOVATION AND FURNISHING OF GOVT. HOUSE NO 3 DUTSE
11,602,500.00
37
2001
MIN. OF WORKS
MESSR EQUINIX LTD
CONST. OF 5 NO SENIOR GOVT. OFFICERS QTRS AT DUTSE CERT. 09
13,609,389.29
38
2003
ENVIRONMENT
SAHEEL ENG. & CONST NIG LTD
RE-REQUEST FOR PAYMENT OF OUTSTANDING BALANCE ON SAR EROSION CONTROL PROJECT
14,151,183.00
39
2015
MIN. OF WORKS
HIMMA TECH SERVICES
CONSULTANCY SERVICE FOR THE CONST. OF SUKULLIFI-GUNKA-TSAKUWAWA ROAD
20,521,589.50
40
2001
CIPMA
MESSR HOMESTEAD CONST NIG LTD
CONST OF 5 NO SENOR GOVT. OFFICERS QUOTERS CERT 11
21,668,320.62
41
2001
CIPMA
MESSR HOMESTEAD CONST NIG LTD
CONTRUCTION OF 5NO SENIOR GOVT. OFFICERS QUARTERS CERT. 11
22,447,675.60
42
2015
MIN. OF WORKS
HAG ENGINEERING NIG LTD
CONST OF SHUWARIN-ABAYA-CHAMO-ISARI (28.9km) GARKI-FAGEN GAWO-KORE (30.8km) MANGA-TKWASA (4.5km) FEEDER ROADS
23,054,580.17
43
2001
MIN. OF HEALTH
AL-TAMRU NIG LTD
RE-CONST. OF GENERATOR HOUSE AND SUPPLY/INSTALLATION OF 100KVA LISTER GENERATOR AT GWARAM PHC
26,689,449.15
44
2015
M.O.W & T
DE-PACIFIC NIG. LTD
CONST OF KWANAR IDANDUNA-KODOWAWA FEEDER ROAD
27,068,578.88
45
2000
MIN. OF WORKS
MESSR EQUINIX LTD
CONST. OF 5 NO SENIOR GOVT. OFFICERS QTRS AT DUTSE CERT. 07
30,334,287.60
46
2008
INFORMATICS KZR
MESSR UNIFIED MARKETING LTD
CONST OF 1 TWIN BED ROOM BUNGALOW AT INFORMATICS CERT 1
41,095,595.26
47
2015
JISIEC
X-MATRIX 369 LTD
RE-CONSULTANCY FEE FOR THE CONST OF NEW STATE INDEPENDENT ELECTORAL COMMISSION OFFICE AT DUTSE
49,137,604.98
48
2002
CHIEFTANCY AFFIARS
MESSR HAMISU GABASAWA
EXPANSION ABD RENOVATIONOF EMIRS PALACE RINGIM CERT 3
52,217,426.83
49
2008
INFORMATICS KZR
MESSR MITECH NIG LTD
CONST OF 2 UNIT OF HOSTEL BLOCK SEMI DETACHED AT INFORMATICS CERT 1
57,262,151.32
50
2015
R. E. B.
IHSAN DRILLING INVEST
ELECTRIFICATION PROJECT AT MAJIAGINI TOWN IN GUMEL LGA
59,928,511.86
51
2015
M. O. HEALTH
UNITY KAPITAL INSURANCE PLC
IN-RESPECT OF FIRE & MOTOR VEHICLE AT RASHEED SHEKONI SPECIALIST HOSPITAL DUTSE
76,520,151.97
52
2010
MIN. OF HEALTH
RINGIM GALADANCI
RENEVATION WORK AT GENERAL HOSPITAL RINGIM
76,520,151.97
53
2015
MIN. OF WORKS
GLOBAL ECOLOGICAL CONSULTANTS LTD
CONSULTANCY SERVICE FOR THE CONST. OF HADEJIA TOWNSHIP ROAD
76,854,411.92
54
2001
MIN. OF HEALTH
RUBICON TEX NIG LTD
RE-SUPPLY AND INSTALLATION OF ULTRA SOUND SCANNING MACHINE AT GUMEL AND LEAD LINING TO X-RAY ROOM AT DUTSE GENERAL HOSPITAL
83,674,076.00
55
2015
R. E. B.
IHSAN DRILLING INVEST
ELECTRIFICATION PROJECT AT BANGA TOWN IN S/TANKARKAR LGA
100,635,655.07
Total (2020 FY)
1,001,498,179.62
{convertforms null}{convertforms null}